Form the origin
Innovation, legacy and the future all starts at the same place, the beginning. Within a single, tiny roe, the precedent of aquaculture is set.
Osland has since 1963 developed and preserved Norway's oldest trout broodstock, as well as tailoring the optimal growth conditions for fish roe and smolt.
Through 60 years of innovation and gene development, our hallmark roe results in a stock that is efficient to farm, robust and results in the most delcious, high-quality fish for the end-consumer.
Not all fish are created equal
Osland perfect and preserve two of Norway´s pedigree broodstock trout.
A fish is not a fish. What makes our trout unique, is the continiuos development and innovation of the gene pool, resulting in distinct qualities.
Our two lines are both highly improved for farmed life, it grows robust, shiny and hits maternity slowly; resulting in a finer taste and an easier avoidance og disease. A roe is not simply a roe, it is 60 years of innovation.
Breed to Feed
A small roe can be the start of something truly big. A broodstock with strong genes and superior guidance can create a major ripple effect for any community. As a sustainable broodstock supplier, we want to create as great an effect as possible, to improve livelihoods and peoples' lives.
We follow the UNs 17 sustainable Development Goals (17 SDGs), and we have a product that can really make a difference.
Best of breed
There is a targeted breeding work behind the trout roe we offer to our customers. The professional responsible is Nofima.
Today we breed on two strains, the oldest and most proven in the country. You can choose between roe from the Osland strain and the Ilsvaag strain.
The strains have ultimate qualities for a good broodstock:
rapid growing
late puberty
shiny and extremely robust
Our long experience, competence, handling and facilities ensure that our roe is the best of breed.
Supreme security standards
All eggs are screened for IPN
The broodstock is routinely checked for IPN, PD, ISA, BKD
We do extra tests at the request of customer
QTL IPN can be ordered
Cerified according to GLOBAL GAP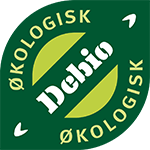 Form within
In the tiniest of DNA, the fine detail of what's within can be found. How it will grow and swim, what size it will be and what it will end up tasting like. All this is hidden in the genes and can be amended to better suit your farm.
One bad egg can ruin a batch, and a good one can create a greater harvest. This can mean all the difference for the end result.
It all starts within the roe.
Strong Genes, Superior Guidance
A Robust Reassurance.
Osland broodstock is a supplier of high-quality trout roe. Every day, we create history about the future by taking experrience from 60 years into high-tech and targeted development work to create the optimal trout for our clients.
Form the Fjords with love
Sognefjorden is at the center of all we do. It is where we work, produce and ship. We´ve worked hard to create a fully local value-chain, making sure the fish goes from roe to meal within the community.
We want to contribute to the community that surrounds us, adding jobs, value and activities in and around our locations.